Xinxing won the "Zhejiang invisible champion"
Time:2019年07月15日
Zhejiang Xinxing Tools Co., Ltd. Became the only "invisible champion" enterprise in Jiaxing
Invisible: these companies have low levels of outside attention.
Champion: these enterprises almost completely dominate their respective market field, occupy a very high market share, have a unique competitive strategy, and are often engaged in dedicated efforts in a subdivision of the market.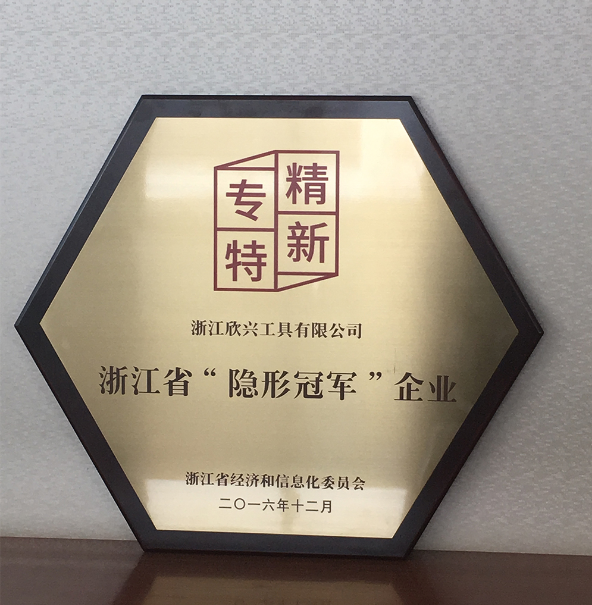 Zhejiang Xinxing tools Co., Ltd. has established for 25 years. The company is dedicated to the research, development and production of hole processing tools. In the field of hole processing, the Xinxing team has been earnest and down-to-earth, made a lot of study and investigation, work hard and carefully and constantly striven for perfection. After more than 20 years of continuous improvement, it has overcome one difficulty after another and won one patent after another. It has organized and drafted the "Drafting Standard for Steel Plate Drilling (Hollow drill) Industry in China" which has achieved more than 110 technology patents, obtained "National High-tech Enterprises," National AAAA-level contract-abiding and Credit-emphasis Enterprises," and "Provincial Technology Research and Development Center", Zhejiang Precision Tools Research Institute and more than 150 honors. Its products have been exported to Germany, United States, United Kingdom, Japan and other places that we once regarded as the leader of the industry, and have received extensive attention in the field of international industry.